A&D Dealer's Network
A&D India is proud to have a growing number of A&D product users in India. In order to serve our valued customers better, we have appointed authorised dealers in different parts of India. We believe in building long lasting and healthy relations with our dealers and achieve it by investing time, money and efforts in training them and their staff well.
To ensure consistent growth of dealers along with the organisation, we provide following services and facilities to the A&D dealers:
Product & Service Training
A&D India boasts of a skilled team of sales-persons and engineers that conduct regular training for our dealers. The training programs develop the skills and knowledge of our dealers to help maintain consistency throughout the whole sales process.
Transparency
A&D India prioritises transparency in all business operations. Our dealers are the nexus of our stakeholder network, maintaining our values of fairness & transparency. The foundation of AND's success is laid on the virtues of objectivity, accuracy, fairness, and transparency. We will continue to practice the same strategies in the years to come.
Establishment of Showrooms
Our showrooms are set up in strategically planned locations across the country to provide ease of accessibility to our end users. Customers enjoy the liberty of browsing & choosing from the wide range of AND products displayed in our showrooms.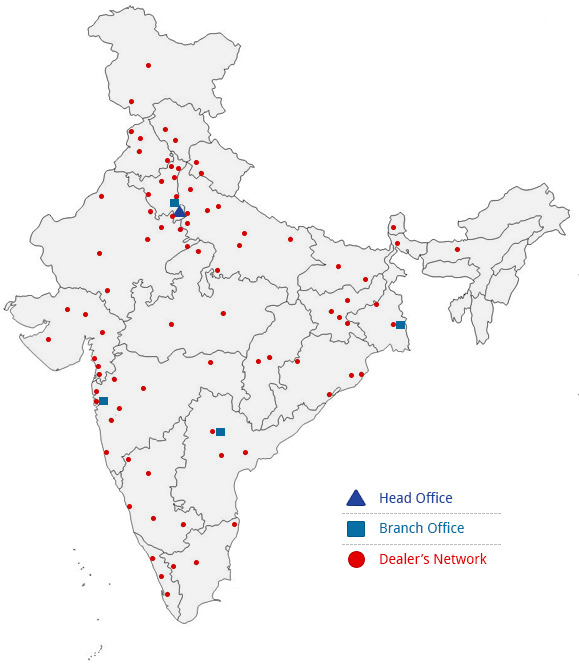 Service Camp
We take our guests' feedback with utmost seriousness and it helps us better our products. Our service camps and road shows are conducted in different regions of the country in order to facilitate representatives from the head office and dealers from local regions interact with customers. We strive to understand customer requirements better and implement their feedback to improve our services.
Exhibition, Newspaper & Magazine Advertisement
Along with AND's growth, we lay special emphasis on the business expansion of our dealers. We achieve that by providing constant support to our dealers in their initiatives of brand promotion, and other areas. Our enthusiastic dealer network participates in promotional activities to promote A&D products in their respective regions. The promotional activities of A&D India have benefited our stakeholders across the country.
A&D Service Training & Camp