A&D Dealer's Network
A&D India is proud to have a growing number of A&D product users in India. In order to serve our valued customers better, we have appointed authorized dealers in different parts of the country. We vouch for building long lasting and healthy relations with our dealers and achieve it by investing time and money.
To ensure consistent growth of dealers along with the organization, we provide following services and facilities to A&Ds dealers:
Product & Service Training
A&D India highly trained sales team & engineers conduct regular training to our dealers to keep them updated on our products and technologies. The purpose of conducting these sessions is to expand the knowledge horizons of our dealers thereby preparing them to handle customers' needs in a better manner.
Transparency
A&D India follows a fair & transparent business strategy with all our dealers across India. Our dealers are the main link between us & our valued end users, and thus we encourage and expect the same value from our dealers too. A&D Company Limited as a whole, climbed up the success ladder with fair business strategies and the company, along with its dealers; wish to follow the same strategies in years to come.
Establishment of Showrooms
To help dealers connect well with their customers and promote their business better, A&D India in association with dealers setup showrooms in different locations. Customers can easily buy or choose from the wide range of A&D products, displayed at the showrooms.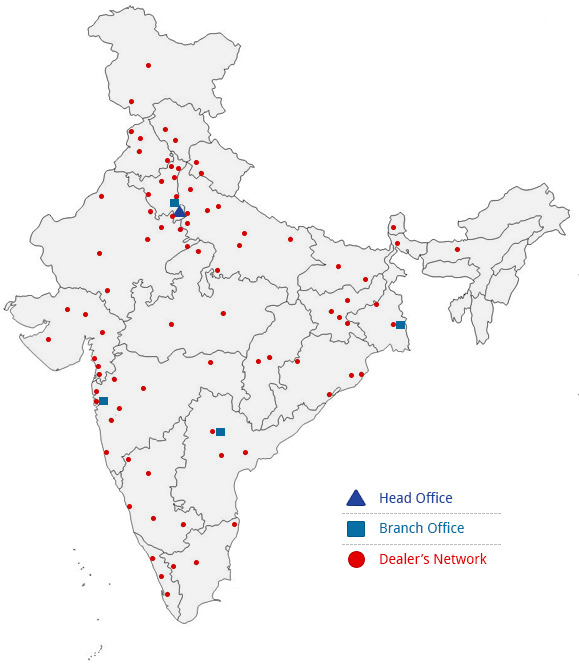 Service Camp
The feedback of our customers is one of the reasons behind our success and thus we take it very seriously. In fact, this is the reason why A&D India conducts service camps at different regions of India. Through the service camps and road shows, representatives from the head office and dealers from local regions interact with customers to understand their requirements better and get feedbacks to improve our services.
Exhibition, Newspaper & Magazine Advertisement
Apart from expanding our business as a whole, we lay special emphasis on expanding the business of individual dealers. We constantly support our dealers in their initiatives of brand promotion and lend help in every possible manner. In reciprocation, our dealers enthusiastically participate in promotional activities to promote A&D products in their respective regions. The promotional activities of A&D India has benefitted the organization as well as its dealers across the country.
A&D Service Training & Camp